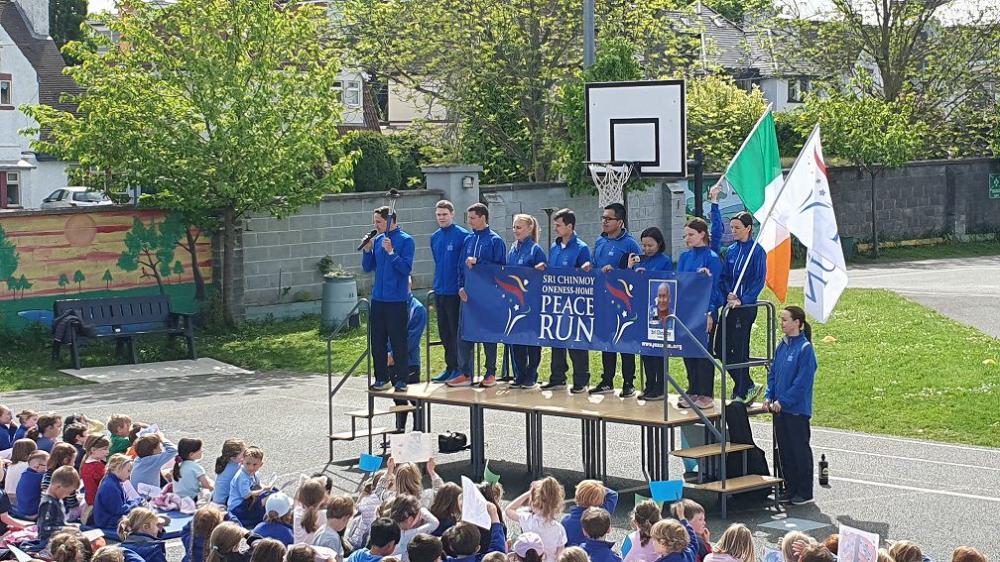 Peace Run and Europe Day Assembly
We were delighted to welcome the Peace Run to Our Lady's Grove on Tuesday. The team of international runners made their way to our school on Tuesday morning. They brought with them their Peace Torch. The children experienced 'Peace' as one large group with song, mindfulness and games.
Chloe and Sebastian read poems, "What Peace Means to Me". Sixth Class boys and girls took up the Peace Torch as they ran in relay around the yard. Children touched the torch and made their own wishes for Peace.
As the Peace Run coincided with EU Day, we raised the Irish flag and the EU flag. We all sang the EU Anthem 'Ode to Joy'. The community gathered experienced a sense of belonging and identity as we celebrated Intercultural Week 23 with the Peace team.
It was a really joyous occasion to witness. Well done to all and a lovely memory to have in our hearts.